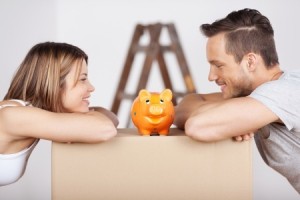 When it comes to home improvements, not all upgrades pay off when you sell your property. Trying to decide how to spend your home improvement dollars? Here are some tips from the U.S. Appraisal Institute that may shape some of your decisions. And if Stone Passion can help you achieve those dreams, even better.
Don't neglect 'green' renovations. A number of 'green' projects, such as replacing windows, installing Energy Star appliances and adding extra insulation, are likely to pay off in two ways — in your monthly utility bills and when you sell your home. You'll want to consider both when deciding whether they are worth your while.
Go neutral. It's been proven time and time again: Basic upgrades offer the largest returns. These may includes projects as simple as painting your walls neutral colors. Or, they could include replacing countertops with a more durable product that shows well at the time of sale. You may love the idea of wallpaper with farm animals in your kitchen, or perhaps a kid's room painted in purple, but a potential buyer may consider these things to be a major turnoff.
Stick with neighborhood norms. As a general rule, you'll want to undertake renovation projects that are on par with your neighborhood. If most homes in your neighborhood have one or two bathrooms, you may not have a great return on an investment in a third bathroom. Exercise caution with projects that take a home significantly beyond the neighborhood standard. However, basic upgrades to kitchens or bathrooms that enhance the living space and provide increased functionality will yield financial returns in the end.
If you need help making upgrades to your home sweet home, let us know. Stone Passion can provide you with kitchen and bath solutions that can help you increase your home value without breaking the banking. Call us today!